maholism
魔法リズム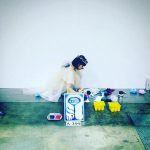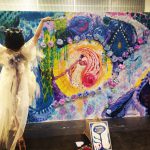 Power of Art
ハッピーで健康な日々のための魔法の薬
Maho Taketoshi
鳥取県生まれ。
京都薬科大学を卒業後、行政/調剤薬局での勤務と並行して舞台ダンサーとして活躍。
2015年 魔法リズムをたちあげ独学で創作・表現活動を行うと同時に、薬としてのアートの可能性を探り始める。
ここのがっこうを経て、現在セントラルセイントマーチンズ芸術大学在学中。
Born in Tottori, Japan
After graduating from Kyoto Pharmaceutical University, she worked as a pharmacist and at the same time she was active as a dancer.
In 2015, she launched "maholism" and creates and expresses on her own, and started to explore the possibility of art as a medicine.
She is currently underway of art study at Saint Central Martins school in London after completing coconogacco in Tokyo.